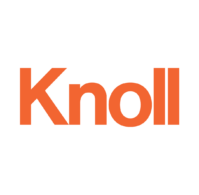 Our co-founder Florence Knoll's pioneering "total design" perspective, which channeled the power of good design, blurring the boundaries between workplaces and homes, is more relevant than ever. As the workplace constantly reinvents itself, our ever-evolving constellation of design-driven brands unites legacy and innovation to create inspired modern interiors that foster rich interactions and impact what we do.
Skills:
Dedication to providing quality workmanship, professionalism, safety, and cleanliness
Demonstrated ability to analyze problems and develop appropriate solutions
Experience in a manufacturing environment preferred
Contact:
1235 Water Street  • East Greenville, PA 18041
215.679.7991
Explore Our Career Pathway!