Date
11/18/2020
Time
11:00 am - 2:00 pm
Location
PA CareerLink® Lehigh Valley 555 Union Boulevard Allentown PA, 18109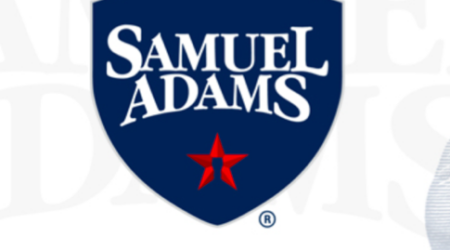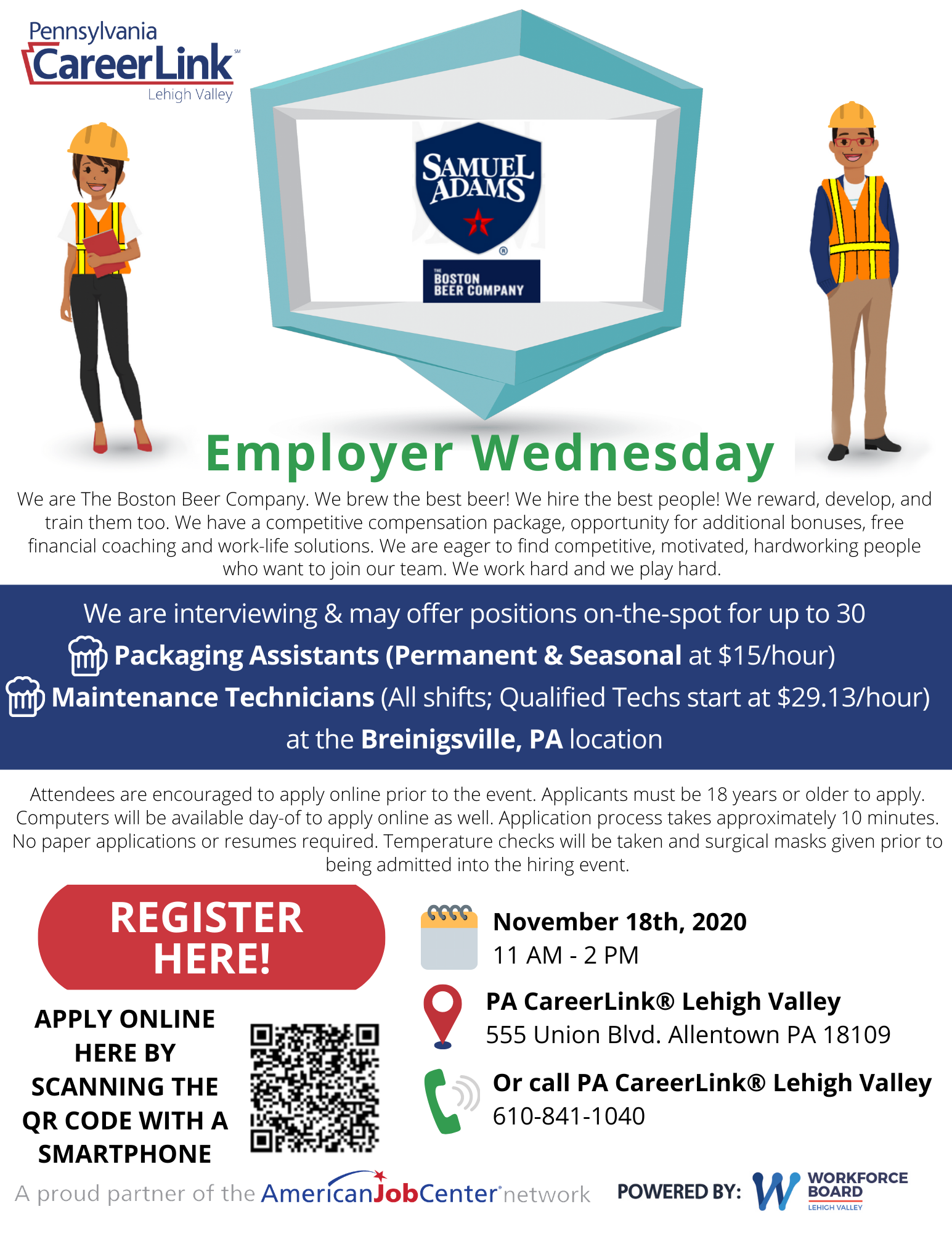 We are The Boston Beer Company. We brew the best beer! We hire the best people! We reward, develop, and train them too. We have a competitive compensation package, opportunity for additional bonuses, free financial coaching and work-life solutions. We are eager to find competitive, motivated, hardworking people who want to join our team. We work hard and we play hard.
We are interviewing & may offer positions on-the-spot for up to 30 Packaging Assistants (Permanent & Seasonal at $15/hour) at the Breinigsville, PA location
We are also looking for Maintenance Technicians (All shifts; Qualified Techs start at $29.13/hour) at the Breinigsville, PA location
Attendees are encouraged to apply online prior to the event. Applicants must be 18 years or older to apply. Computers will be available day-of to apply online as well. Application process takes approximately 10 minutes. No paper applications or resumes required. Temperature checks will be taken and surgical masks given prior to being admitted into the hiring event.