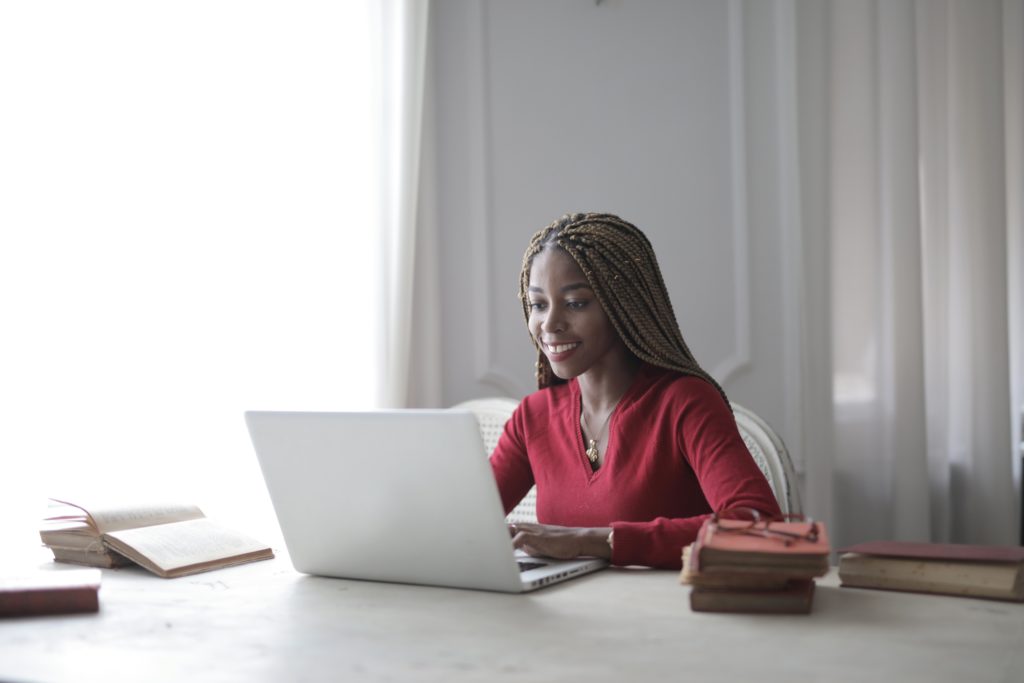 The workshops don't stop!
We wanted to make sure you still had access to our popular workshops such as Resume Writing 101, so we recorded a few for you to watch at your leisure.
Click on the blocks below to access printable worksheets and content to pair with each workshop video. Be on the lookout for more workshops in the near future!
Be sure to check below our workshops for additional resources!
---
O*NET Online is a great tool for career exploration, interview & salary research, and more! This tool is used by many of our staff and is often utilized in many of our programs, so take a look at this video tutorial for a rundown on how the site works. Please click the link below to access the site.
---
Additional Resources
Educational Opportunity Centers, Inc. is one of our outside partners who have taught workshops at our main location such as Matching Your Skills to a New Career and Financial Aid for Higher Education, and they have graciously offered their workshops for our job seekers. – Please follow the links below to access their general website and what virtual workshops are offered.
PLEASE NOTE: Educational Opportunity Centers, Inc. asks interested job seekers to fill out the following form in order to register for their workshops.
Alison.com – Free online courses with certificates for completion! Popular courses include Human Resources, Leadership, Technical Writing, and more! Create a free account by clicking the, "Sign Up" button in the top, left-hand corner of the screen.
Duolingo.com – Are you an 'English-as-a-second' or ESL job seeker, and want to improve your understanding of the English Language? Duolingo is a great, free website in order to do so. Make a free account and get started!
GCFLearnFree – A great website to learn about a variety of topics ranging from computer literacy skills to social media to French! Many of these topics can be especially helpful to any job seeker. Please click on the "TOPICS" button in the top, left-hand corner to access all of their information.
GEDpracticetest.net – If you need help with your General Education Diploma or better known as GED, then use gedpracticetest.net. This website offers free tests that mimic the test you will take to obtain your GED. Practice tests include a general GED test, math help, reading help, social studies help, and more!
Khan Academy – Khan Academy started out as a YouTube channel focused on helping students understand all kinds of topics they were learning from algebra to American history. Today, Khan Academy is a nonprofit organization focused on personalized learning for any kind of learner. If you need further help with most concepts, then Khan Academy is a great, free website to take advantage of. Click on the, "Courses" drop-down arrow in the top, left-hand corner to see what is available, and click on the, "Sign up" button in the top, right-hand corner to create an account.
O*NET Online – A career exploration and analysis tool for job seekers and employers alike. The site includes information for over 900 occupations ranging from necessary skills needed to potential job postings. The site also includes an extremely helpful career exploration tool called the O*NET Interest Profiler which can help those job seekers whom are unsure about the next step in their careers.
Typing.com – If you want to become a better typist, then there is no better place to go than Typing.com. This website will walk you step-by-step through the process of becoming a better typist. This can be helpful for people with zero experience typing to people with a lot of experience who want to get better.
USALearns.org – Another great website for ESL job seekers. There is a course available regarding job search for ESL job seekers after a quick course registration. Register using the link above, and select "2nd Course" for the job searching course.
Salary Research Websites:
Volunteering is a great way to beef up a resume, and show employers a diverse array of skills you have acquired. Check out the list below for opportunities and what these organizations are looking for. Click on the name of each organization to view their website.
Organization

Help needed

 
 

Letters to military service members

 

Digital Volunteer

 

Multiple projects

 

Sighted volunteer for
sight-impaired users

 

Scan or edit books

 

Multiple projects

 

Emotional Support Texter

 

Multiple projects

 

Lifetime Connections Without Walls

 

Letters to cancer patients

 

Online Support Counselor

 

Mapping

 

Proofreading ebooks

 

Multiple projects

 

Hotline Volunteer

 

Digital Volunteer

 

Become a Mentor

 

Multiple projects

 

Trevor Chat; Trevor Text

 

Translating

 

Multiple projects

 

Multiple projects

 

Multiple projects