Date
10/01/2021
Time
10:00 am - 12:00 pm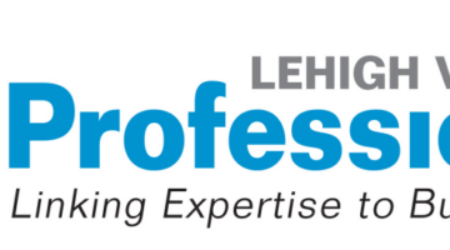 Agenda for October 1, 2021
Announcements:  We Will Be Meeting Live at CareerLink This Week.  Please Join Us for a Live LVP Meeting.
LVP networking opportunities begin at 9:30 AM. LVP Alumni, members, and hiring authorities are invited to attend in the Meeting Room.
For the General Meeting, please arrive at CareerLink before the 10:00 AM start time so that we can start the meeting on time and fulfill the scheduled agenda. Timely arrival demonstrates respect for our guests, presenters and fellow members.
CareerLink has asked that no food or drink (except for bottled water) be brought into the new building. Please respect their request.
LVP will also be meeting virtually using the ZOOM meeting software. Each week's meeting still starts promptly at 10:00 AM on Friday morning.  If you cannot join us live at CareerLink, you can join the meeting by using one of the links here
Topic: How to "re-present" Yourself in Today's Job Market.
Time: Oct 1, 2021 10:00 AM Eastern Time (US and Canada)
Join Zoom Meeting
Meeting ID: 811 532 2631
One tap mobile
+19292056099,,8115322631# US (New York)
Dial by your location
+1 929 205 6099 US (New York)
Meeting ID: 811 532 2631
Please forward this notice to others in your network that would benefit but send it only to people you know and ask them to do the same.
Meeting Moderator: David Myers, Chair, LVP
10:00 AM – Welcome and Announcements
10:15 AM – Today's Presentation – "How to "re-present" yourself in today's job market" with Joe Facchiano
Today's Presentation
Although there are many companies looking for good workers, there are far less of the jobs we are looking for.  However, just as the companies' needs have changed, so have my needs.  We have to really look inside ourselves and determine what we want and need
Today's Speaker
Joe's clients are business owners and professionals who have a track record of high performance in their lives and careers. Now Joe is bringing this valuable insight to college and university students.  Speaker, educator, author, performance coach and motivator, Joseph Facchiano, principal of JoFash Enterprises, has influenced thousands of professionals with a message of alignment, mission and purpose.
11:15 AM — Your Elevator Speech
11:30 AM – Adjourn
Last Meeting
This is the recording from our 09/24/21 Meeting,  "Handling Difficult Interview Challenges" with Ken Sher
https://us02web.zoom.us/rec/share/A6o5zQpkiP71x1kO0RzYpSp-JeXr-I_2p6q3IVViPPPaRTIIE9JTKI8VALBFx443.jMDVpNGHdH3o7PLJ?startTime=1632492479000
More interview ideas have been sent via email.
Next Group Meeting:  Friday, October 22, 2021
"THE POWER OF A CRYSTAL CLEAR VISION: 3 Keys to Help You Land Your Ideal Job" with Amy Minkof
Please note that meeting end times are approximate as we have more and more information we need to provide to our members. If your schedule requires an early exit, please be aware of ongoing speakers and exit quietly so as to not disturb other members' attention to the presentation.