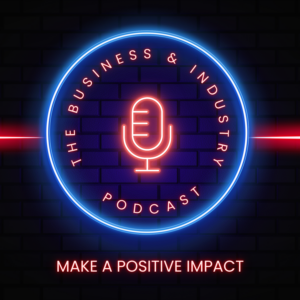 The Workforce Board Lehigh Valley is proud to present its latest initiative, The Business and Industry Podcast! Jenni Silfies, our Youth Ambassador, is the host of this podcast focusing on career options. She will be engaging in conversations with prominent local employers to discuss matters like career paths, training, job opportunities, and potential future opportunities.
This podcast series is designed to inspire and educate other high school students about the diverse career opportunities available in the Lehigh Valley region. Whether you are interested in healthcare, manufacturing, logistics, or technology, our podcast guests will provide you with a wealth of knowledge and guidance on how to pursue your dream career.
By showcasing different businesses and industry leaders in the area, you can learn about the unique challenges and rewards of each profession. You can also gain a better understanding of the skills and knowledge required for success in different fields.
As a student herself, podcast host Jenni is providing a valuable resource for students who are looking to make informed decisions about their future careers. She is helping them to explore their interests and passions and identify the career pathways that are best suited to their skills and abilities. Career pathways are visual representations of a local company's workforce ladder. These mapping tools can help you understand how you can grow your career within a particular company and what steps you need to take to achieve your goals.
I'm getting ready for Podcast Week #1, opening doors to Business and Industry, and their career pathways to our future. Are you ready?

Jenni Silfies
We believe that every high school student and young professional deserves the opportunity to explore their career options and reach their full potential. That's why we are committed to providing you with the resources and support you need to succeed.
Mark your calendars or set a reminder on your phone to tune in to our Business and Industry Podcast Series and take a deep dive into the exciting career opportunities available to you in the Lehigh Valley region! The podcast will be available on Spotify, Amazon Music, and Apple Podcasts. You will be able to subscribe to the podcast, add it to your favorites, and listen on any device for free. Full episodes will also be available on YouTube.
We are excited to introduce our first podcast episode with Toby Borcoman from Tyber Medical, available on Thursday, April 20th.