Date
11/15/2022
Time
10:00 am - 2:00 pm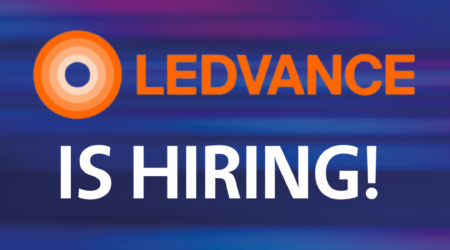 The LEDVANCE Distribution Center in Easton, PA is seeking a safety-conscious and quality-oriented
team player ready to handle all aspects of warehouse work. LEDVANCE, LLC seeking an Experienced Powered Warehouse Worker for Monday – Friday, 6:00 am –
2:30 pm.
Job Title: Powered Warehouse Worker
Department: Logistics
Reports To: Warehouse Supervisor/Manager
Prepared by: LEDVANCE HR
Prepared date: October 31, 2022
Job location: Easton, PA
Shift: 1 st
Successful candidates will have 3 years experience in a warehouse on a powered warehouse/materials handling equipment.
Prior lift truck, computer data entry, and RF experience desirable.
This position requires moving powered equipment and traveling up to 30 ft in the air. You must be comfortable frequently working at that height.
Candidates are required to pass a post-offer employment physical and drug screen.
EDUCATION AND EXPERIENCE:
High School graduate or equivalent required
Valid driver's license is required
Prior SAP WMS experience is desired.
Position requires experience operating a case-picker/order-picker or double deep-reach truck within the last 5 years.
BENEFITS
Medical insurance
Vision insurance
Dental insurance
401(k)
Tuition assistance
Disability insurance
Day One insurance
Safety & Attendance Bonuses
LEDVANCE is a worldwide leader in innovative lighting products as well as intelligent and connected lighting solutions (Smart Home). The company emerged from the classical lighting business of OSRAM and combines traditional general illumination with modern, forward-looking lighting technology. LEDVANCE has very stable, long-standing customer relationships and a powerful distribution network with excellent market access around the globe. We know all the requirements of the general illumination market and cater for the individual demands of our direct and indirect customers.
The company employs about 8,900 people, is active in more than 120 countries, and generated revenue of around €2 billion in its fiscal year 2014/15. LEDVANCE acts responsibly towards its customers, employees, business partners, society and the environment – at all its locations around the world. For further information, please visit our website.