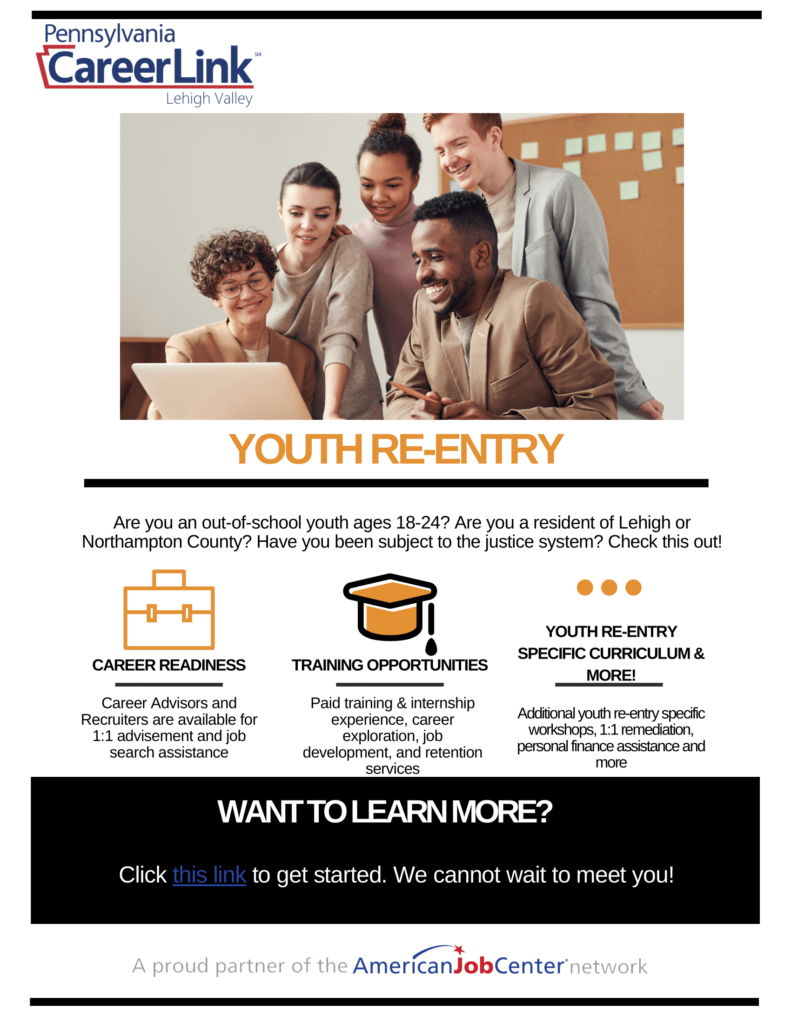 The goal of the Youth Re-Entry Program is to engage re-entering youth between the ages of 18-24 into education, career readiness and job training, and ultimately prepare them for stable employment.
The PA CareerLink® Lehigh Valley workforce system will be integrated into the Justice Systems of Northampton and Lehigh Counties, and the program will operate through referrals and enrollment of youth participants who were incarcerated or subject to the justice system in some way. Our post-secondary education partners, Northampton Community College and Lehigh Carbon Community College, will coordinate the education and training needs of participants, and the Pennsylvania Academic and Career/Technical Training (PACTT) Alliance will provide expertise in Employability and Soft Skills.
Are you or do you know an out-of-school youth in the Lehigh Valley who has been affected by the justice system? Interested in this program? Click the link at the top of the page to complete the referral form.